Information for Students in the section "Educational Activities-Teaching"
AFORISMI
In Italia tutto ti è perdonato, fuorché il

successo

 / In Italy everything is forgiven, except for success 

(Enzo Ferrari)
Tutti sono necessari e

ciascuno

è indispensabile

(Ciro Isidoro)
Brama all'Ammirazione dei Giusti, sopporta l'invidia dei perdenti, rifuggi dalla compassione degli amici / Yearn for the Admiration of the Righteous, endure envy of the losers, flee from the compassion of the friends

(Ciro Isidoro)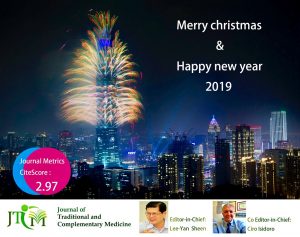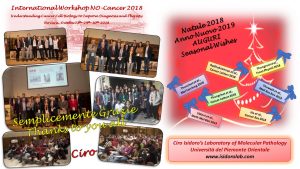 IN EVIDENCE 
Guest Editor of Special Issue of International Journal of Molecular Sciences on "Biogenesis and the Functional Roles of Lysosomes: Their Implications for the Pathogenesis and Therapy of Human Diseases"  http://www.mdpi.com/journal/ijms/special_issues/Lysosomes
HEAD of the Organizing Committee of the
3rd 

World Conference Cancer-2019

 Prague, September 23-25, 2019 (http://colossalfacet.com/cancer-conference/).
NO-CANCER 2018, Novara October 28-29, 2018 NO-Cancer 2018-Miniposter  FLYER Program


registration closed owing to overbooking
HEAD of the Organizing Committee of the

2nd World Conference Cancer-2018

"Oncology and Cancer Therapeutics in the 21st Century", Bologna July 23-25, 2018.
Poster Announcement Cancer-2018 Bologna-Italy
NO-CANCER 2017 

From Cancerogenesis to Therapy: "New paradigms, new opportuinities", Novara October 29-30, 2017 


http://www.isidorolab.com/public/index.php/no-cancer-2017/

  
PHOTOGALLERY https://drive.google.com/open?id=1prTP4ZAJXvMKyvgx5oRy7wdx009CR4u9
BASIC TO TRANSLATIONAL MEDICINE 2016: focus on CANCER (Novara, Oct 6-7, 2016) info http://www.isidorolab.com/public/index.php/btm2016-focus-on-cancer/
Welcome message of Prof. Ciro Isidoro
Welcome to the Laboratory of Molecular Pathology headed by Prof. Ciro Isidoro.
The laboratory was established in the Department of Health Sciences (formerly Dipartimento di Scienze Mediche) at the Università del Piemonte Orientale "Amedeo Avogadro" in Novara in September 1996.
Our mission is to study the role and the involvement of lysosomal proteolysis in the pathogenesis of diseases. Main areas include:
the biogenesis and pathophysiological function of Cathepsin D;

the regulation of the autophagy-lysosomal pathway in cancer and in neurodegeneration;

the nanobioimaging of vesicular traffic defects.
Scholars willing to visit our laboratory and students/postDoc wishing to graduate or work with us are welcome (please contact us via e-mail).