Please, scroll down for more info and downloading of Abstract Book, Scientific and Social-Cultural Programs. 
The Conference is now over, and it is time to make an assessment of how things went. 
The Conference at a glance 
Conference Proceedings will be published in Journal of Cancer Metastasis and Treatment (see below)
Acknowledgements-Ringraziamenti personali ACKNOWLEDGEMENTS-Ringraziamenti Personali-NO-CANCER2018
Relazione finale (italian) Relazione finale NO-Cancer 2018
Opening-Closing Ceremony OPENING-CLOSING CEREMONY No-Cancer 2018
see Advert and photo at the International J of Molecular Sciences social website https://www.linkedin.com/feed/update/urn:li:activity:6465403576775692288/
SOME PICS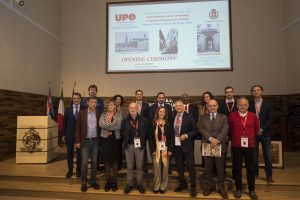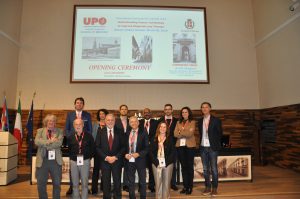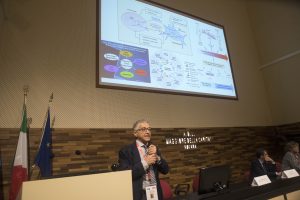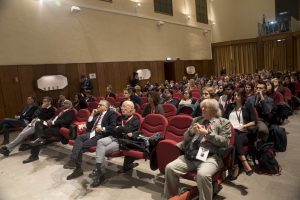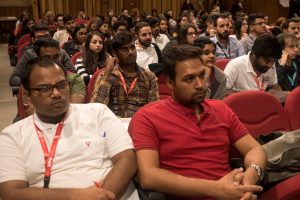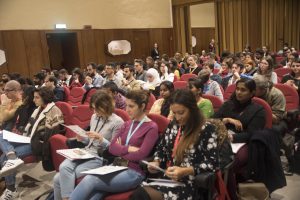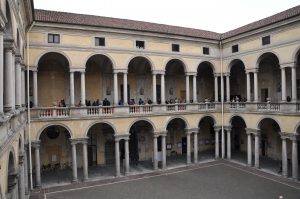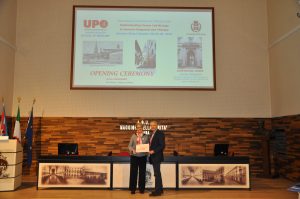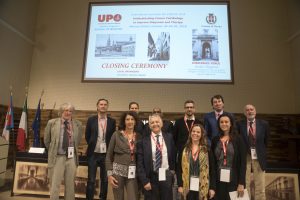 You can pick your pic at the Photogallery here https://drive.google.com/drive/u/1/folders/1cch6oVxkaMJyJprV1sAiEJr6ElPTe3WF
PRESS RELEASE and Videointerview under the Photogallery 
NEW The conference proceedings will be published in a Special Issue of Journal of Cancer Metastasis and treatement (JCMT), a sister journal of Cancer Drug Resistance. Follow this link to submit your paper (either original research article, full or short, or review article)http://jcmtjournal.com/journal/special_detail/248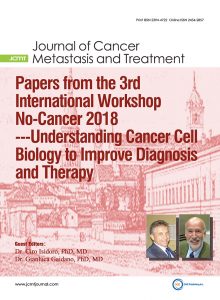 DEADLINE for submission June 30th, 2019
——————–
International Workshop NO-CANCER 2018 : Understanding cancer cell biology to improve Diagnosis and therapy
 The international workshop NO-Cancer 2018 going to be held in Novara (Italy) during October 28-30, 2018 is organized under the auspices of the Università del Piemonte Orientale, the University-Hospital of Novara, the City Council of Novara and other Academic Institutions. This Conference ideally follows the two previous ones "Basic to Translational Medicine 2016: focus on Cancer" and NO-Cancer 2017 "From Cancerogenesis to Therapy: new paradigms, new opportunities", held in Novara (www.isidorolab.com). The focus of this meeting is understanding how cancer develops and progresses having in mind the final aims of designing more effective strategies to prevent cancer, more precise and non-invasive diagnostic methods and more efficacious therapy.
Emphasis will be on cancer cell biology (including cell metabolism, genetics and epigenetics mechanisms, interaction between cancer cells and stromal cells) and on the role and impact of microbiota and nutritional interventions to prevent and cure cancer.  Twelve internationally renowned speakers coming from Belgium, France, Italy, Germany, Spain, Portugal and United States will present their recent research in a two-days scientific marathon. To stimulate the active participation of Delegates and Young researches, eight short communications and thirteen flash communications will be selected from the submitted abstracts.
The following major topics will be addressed:
Oncogenes, oncosuppressors and Non Coding RNAs in Cancer development.
Cancer Cell metabolism and Metabolic cross-talk between cancer cells and stromal cells
Role of diet and of microbiota in cancer progression and response to therapy
Novel strategies to early non-invasive detection of cancer
Clinical trials
The conference represents a unique opportunity for the students and the scientists working in the Universities, Hospitals and Research centers to learn from renown experts the most updated knowledge in the cancer field. We encourage you to join us to benefit from the Scientific lecturing while enjoying the friendly atmosphere.
Ciro Isidoro (Chair of the Scientific Organizing Committee)
 INFORMATION and INSTRUCTIONS at https://tinyurl.com/ybljxtqy
REGISTRATION FORM at https://tinyurl.com/y8f4kmoe
DEADLINES (registration closed on October 19th because of overbooking)
Up to 120 attendees will be accepted
Abstract presenters: October 18th, 2018 – No Abstract: October 22nd, 2018
Conference Abstract will be published in Journal of Cancer Metastasis and Treatment (JCMT).
CONFERENCE VENUE: Aula Magna, University-Hospital (Maggiore della Carità)- Novara
————–
ABSTRACT BOOK Abstract book – No-Cancer 2018
SCIENTIFIC PROGRAM Scientific Program-FLYER No-Cancer 2018-final
SOCIAL PROGRAM (for invited guests) Social Program-FLYER No-Cancer2018
POSTER (announcement) NO-Cancer 2018-Miniposter
TIPS AND NOTES TIPS AND NOTES for all participants NO-CANCER 2018
TRAVELLING-ACCOMMODATION- VENUE Travelling-accommodation-conference venue- information